What is Anti-Semitism?
Anti-Semitism is hostility or prejudice towards Jewish people
Anti-Semitism stems being minorites in a predominantly Christain society, where Jewish people were seens as "outsiders" due to refusing to adopt non-jewish lifestyles and values
Jewish people were often scapegoats for major events
Nazi ideology is often associated with anti-semitism
Jews account for less than 3% of the American population, but the majority of reported hate crimes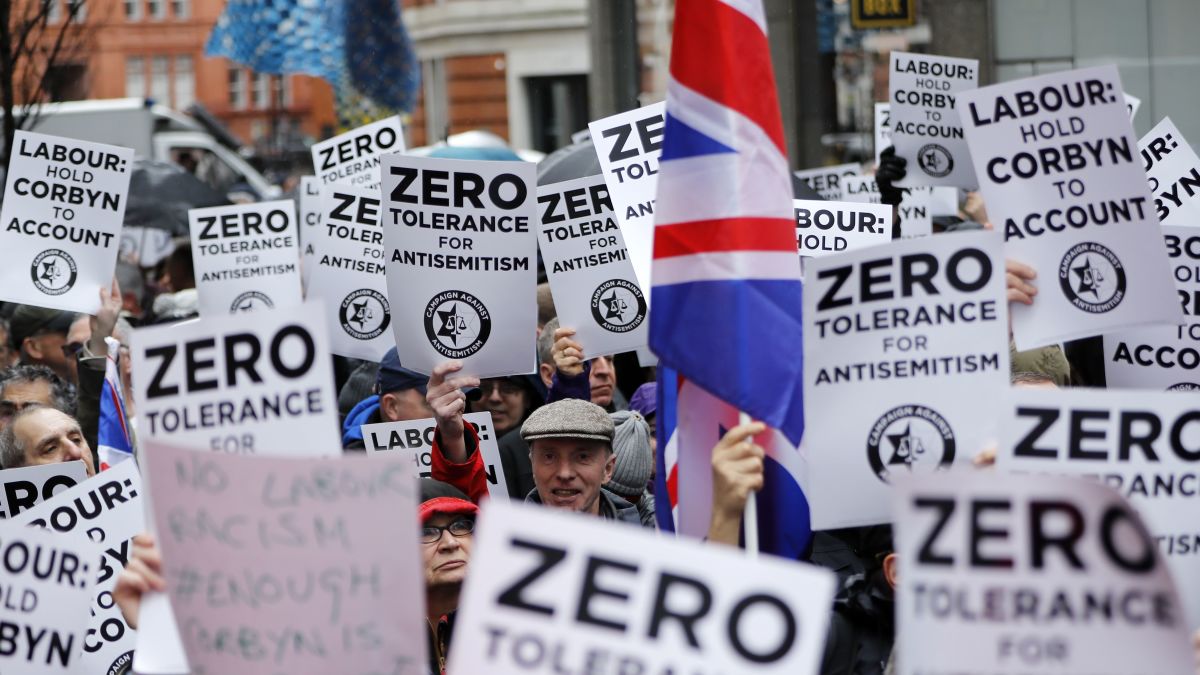 North Shore Hebrew Academy hacked
December 15th, on the fifth night of Hanukkah, North Shore Hebrew Academy's website was hacked
Hacker manipulated the school's website to gain access to student's sensitive information including credit card info, home addresses, etc. and have released it.
Anti- semestic slurs, images, and songs were posted on the website
Homepage plastered with Swastikas and clips of marching Nazi SS guards.
One page read "North Shore Hebrew Death Camp"
Emails sent with link to a page titled "Field Trip to Auschwitz"
Emails also contained slurs directed towards students and parents
Temple Emanuel in Davenport, Iowa
On the first day of Hanukkah, December 10th, this Jewish temple was vandalized in an act of anti-semitism.
"John 8:44" was marked near the entrance using spray paint, which was used in hateful context.

The biblical verse references Jesus telling his critics that they are the spawn of the devil
Jews, in turn, are told they are the spawn of the devil through this reference
Rabbi Bertenthal said the message and its timing are hurtful, as it is occurring during the opening night of the Jewish Festival of Lights
Currently undergoing investigation, although there are no suspects and arrests made as of now
Anne Frank Memorial
The only Anne Frank Memorial in the US in Boise, Idaho was defaced with Nazi propaganda
It was discovered on the morning of Tuesday, December 8th
Nine stickers with swastikas were placed around and on the memorial
One said, "We are everywhere"
The precise placement of each sticker was extremely hurtful to the local community with the dangerous and evil message portrayed
The community has rallied behind Jews, with visitors leaving flowers and signs of encouragement around the memorial.
The center announced it would be starting a fundraising campaign to purchase a security system
Jewish Man Ran Over in Anti-Semetic Attack
A Jewish Man in Lexington, Kentucky was ran over during a Hanukkah celebration
A car pulled up, almost hitting the volunteer camera crew and the driver began to yell anti-semetic slurs
A community member stepped in between the driver and Chabad house, due to several children being present in front of the room
The attacker grabbed onto the man's arm and dragged him for a block, running over his leg in the process, and then driving off.
Belgium Train Incident
On the first night of Hanukkah, 4 men took over the PA system on a Belgium train
Using the system, they threatened to blow up the vehicle unless the Jewish passengers stepped off
The incident occured in between Antwerp and Mechelen, a city that once housed a Nazi internment camp used a dispatch station for Jews who were later sent to be murdered in Poland
The Jews on the train were referred to as "cancer Jews" and told to leave immediately
Security on the train were unable to find the 4 men, and police are still searching for them
Ukraine Menorah Toppled
A Ukrainian man filmed himself taking down a Hanukkah menorah in Kyiv while shouting at Jews
He proceeded to post his video to Facebook, which depicted him saying "Jews to the graves"
The man also attempted to destroy another statue, but was unsuccessful as it was bolted into the ground
He has since been identified by Ukranian police
Anti-Semetic Graffiti at Amherst Regional High School
Amherst Regional High School in Amherst, Massachutes found racist and anti-semetic graffiti drawn in chalk in front of the school
Matter is currently being investigated by Amherst Police
Anti-Semetic graffiti found in Queens, New York
In Forest Hills, Queens, Anti-Smetic graffiti was found spray painted on the fence of a home.
The graffit contains crude reference to sexual acts on Jewish women
NYPD's Hate Crime Task Force is now investigating the incident
Call to Action/Raising Awareness
Anti-Semitic attacks rose to an all time high in 2019 and continue to rise in 2020.
Continuing to raise awareness about Anti-Semitic attacks, especially during Hanukkah, is very important.
The frequency and intensity of anti-semitic incidents continue to harm Jewish communities and make them feel unsafe
Resources to learn about Anti-Semitism
Book – Night by Elie Wiesel
Book – Anne Frank: The Diary of a Young Girl
Movie – Sarah's Key
Documentary – Numbered